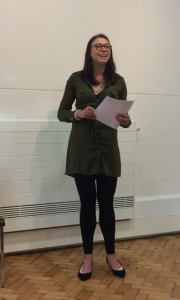 And one woman, this time, played many parts. For Paulina was our Toastmaster for the evenings. Bringing with her the theme of the evening: theatre.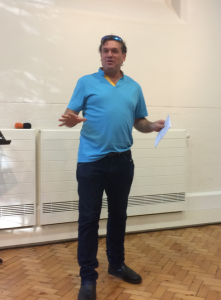 Our first speaker for the evening was Paul, delivering his second speech entitled: Pubs Pathways Proposal. The purpose of this speech was to practice organizing your thoughts and explaining them in a clear manner. His speech was entertaining, engaging and incredibly funny. Not only that, but he also is looking ahead to the new Toastmasters Pathways which will be introduced next year. We'll have to reach out to the heads of Toastmasters to get our proposal through!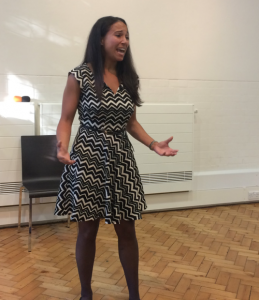 Next was Pascale, bringing us speech number 6 entitled: Difficult Paths Lead to Beautiful Destinations. Project 6's goal is to work on vocal variety in your delivery, and Pascale did a fantastic job bringing her speech to life using a variety of different vocal tones, expressions and characters.
Then we had not one, but two advanced level speeches from two distinguished Toastmasters, which is always a treat to see such advanced speakers perform.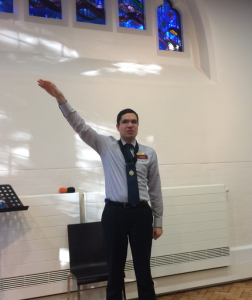 First was Florian, with a speech entitled: Carjacking, where he told the true story of his family visiting America and getting locked of their car in the middle of the desert. Florian shaped the story, taking us through the highs and lows, the troubles and the tribulations, and at the end, giving us some good takeaways so it doesn't happen to us!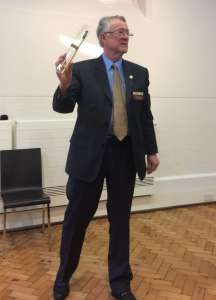 We then had a guest speaker David, who talked about different approaches to education. Drawing from different studies and his own experience, h reminded us that it's important to both praise and recommend when helping people learn new things (something that we also practice in Toastmasters).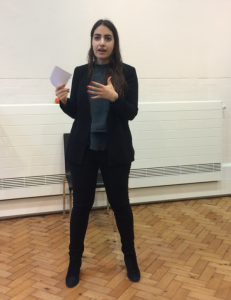 After the speeches, we had Annabel, Negin, Alex and Terry deliver their feedback to the audience about the speeches we just heard.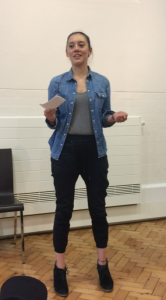 In the second half, we had everybody's favorite part: tabletopics!  Negin was our Table Topics Master for the evening, and brought to us a unique scenario: the coffee supply for the world had been taken over by slothes, and each presenter had to pitch themselves as a different super hero. It was a fun part of the evening, where people had to think on their feet, practice pitching themselves, and keep the audience engaged.
After hearing from Disco Boy, Laser Lady, Makeover Man, Psychic Woman and a few others, Matthew took to the stage to give feedback on those who had just braved the storm of table topics. Focusing on good delivery, pacing, and clarity of the speeches.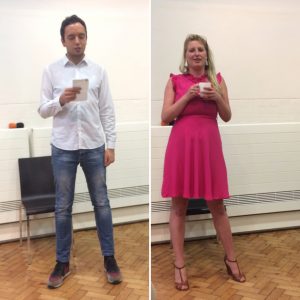 As our meeting came to a close, we had the return of our grammarian Gabriele, who talked about the wonderful use of language throughout the evening, and our harkmaster Claudia, who tested out our listening skills to see how well we were paying attention throughout the evening.
And then, we announced our winners! Good job to them and everyone involved!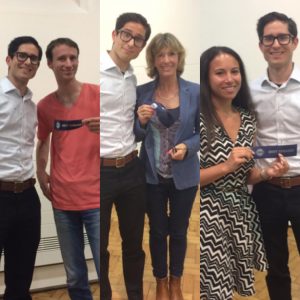 Come join us! We meet every Tuesday, and guests are more than welcome to stop by and see how meetings are run.