Welcome to London Victorians Toastmasters Club!
London Victorians is a public speaking club based in Victoria, London. We are part of Toastmasters International, a non-profit organisation founded by Ralph Smedley in 1924 for developing public speaking and leadership skills through practice and peer-to-peer feedback.
We meet every Tuesday at 18:30 and guests are always welcome! Check out meeting details below as we alternate online and in-person meetings.
---
We're back!
London Victorians are a vibrant weekly club just a stone's throw from Buckingham Palace. Throughout the pandemic they continued to meet every Tuesday at 18:30 online (even when Zoom fatigue started setting in), hosting guests from all around the globe, and even welcoming the one and only Toastmasters International President Peck for the final meeting […]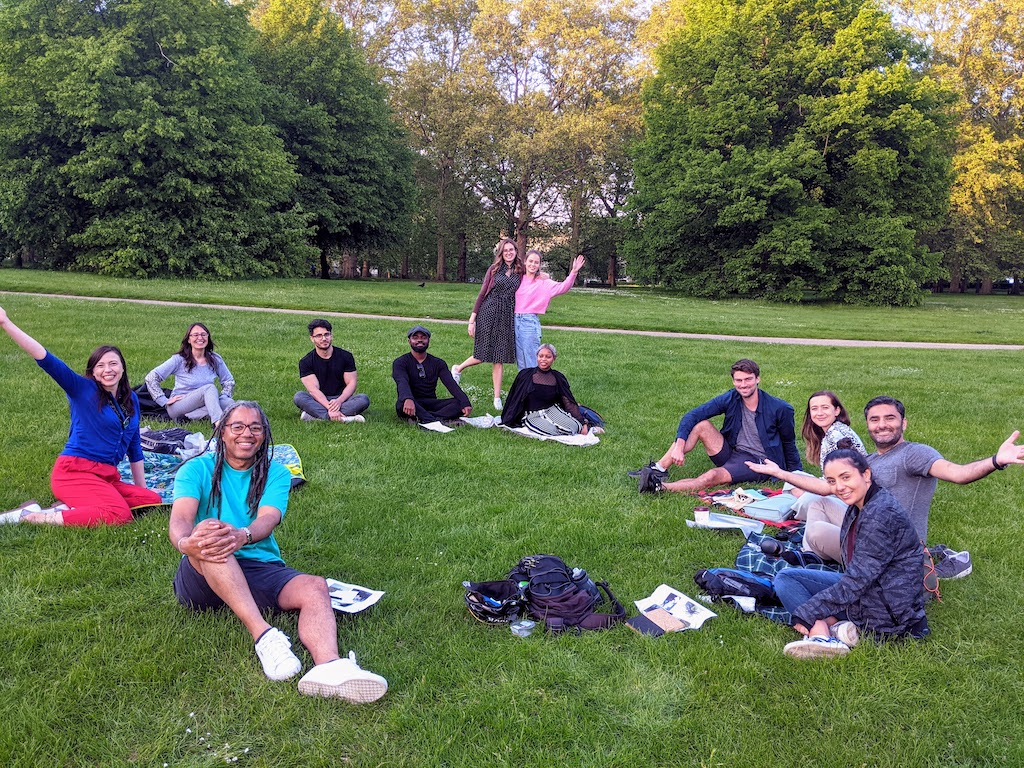 In-person meeting!
A few photos from our first in-person meeting of 2021, in Green Park on 1 June.