There are a further two links on the 'My Participation' tab, called 'View my Speech Progress' and 'View my CL progress'.
The first link will open a page enabling you to see your progress on the communication track, recalling the titles and dates of your previous speeches.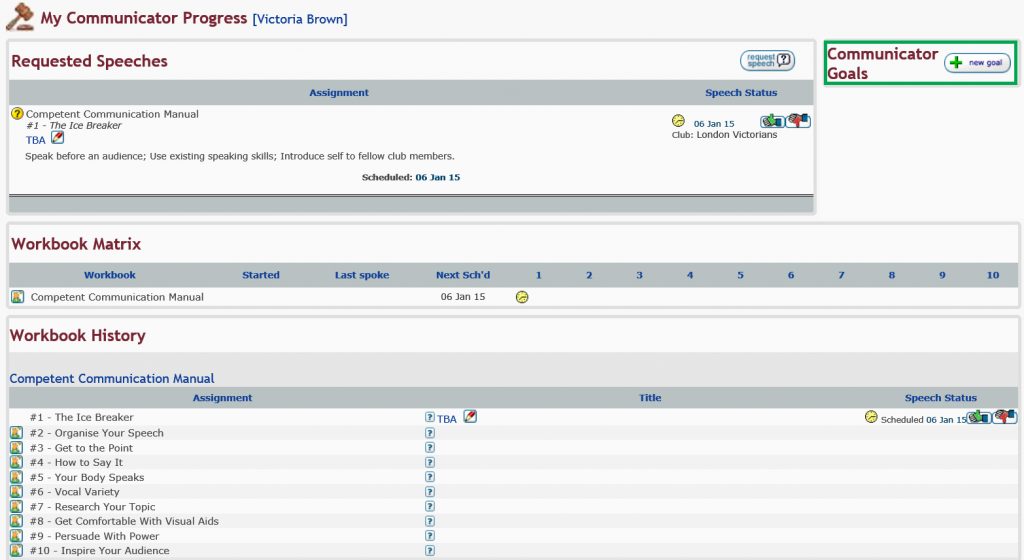 The second link will open up a similar page focused on your leadership progress. Completed competent leadership manual projects, will be highlighted in green.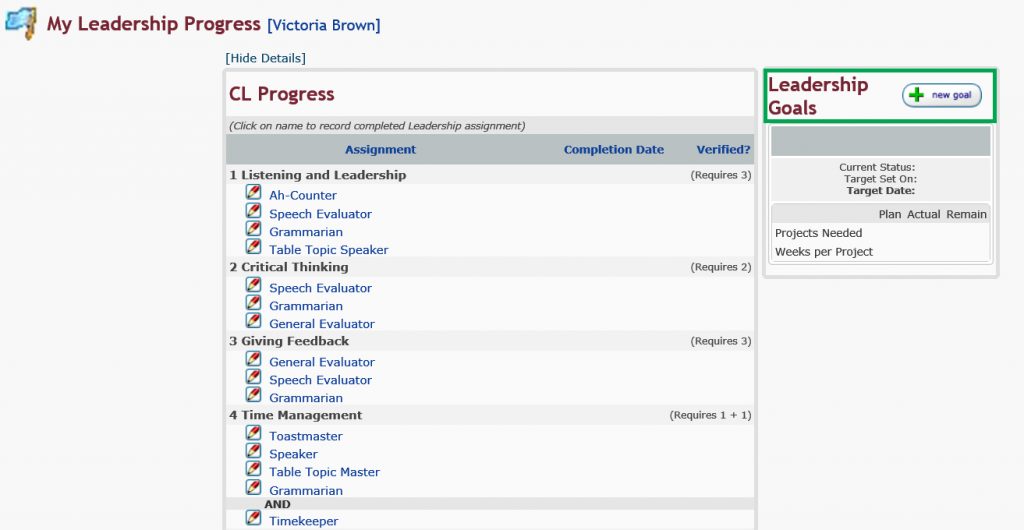 Consider setting yourself goals on both the speaking and leadership fronts. Goals can be set by the buttons circled in green and can be as varied as "completing five speeches by end 2015" or "completing my competent communicator manual by June 2016".
By setting yourself goals, you are taking ownership of your Toastmasters journey and helping us as committee members to support you in achieving them. Be proactive, set yourself goals!