A quality evening at London Victorians as usual. Our President Paulina opened the meeting, followed by Yaw who introduced his team who helped in making the evening run so smoothly. We had Tim as Timekeeper, Michelle as Grammarian, Stephanie was Harkmaster and Agatha our Sergeant at Arms, who did a great job of welcoming the guests and then later introducing them to the club during the evening.
1st Speaker up on stage was Alistair giving his Icebreaker speech "The Power of Whoop!"  Whoop being an expression of euphoria or joy, which Alistair used to experience when he threw himself off the highest ledge of a cliff back home in Jersey. Presumably landing in the sea! Alistair was encouraged to overcome his fear of public speaking by joining Toastmasters and try to recapture some of that Power of Whoop by channelling his energy in a different arena. It was a great first speech which earned him the Best Speaker Award.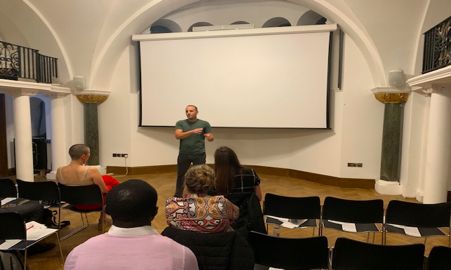 2nd Speaker up on stage was Raj with his speech "The Miracle Cure". Raj was extolling the three major benefits of getting a good night's sleep.
Keeping you slim by regulating your appetite
Reducing your blood pressure to keep you healthy
Increasing your levels of happiness
Raj told us, a regular sleep pattern is the most beneficial thing we can do. Now if I can just finish this report by 2am, I might just give it a go!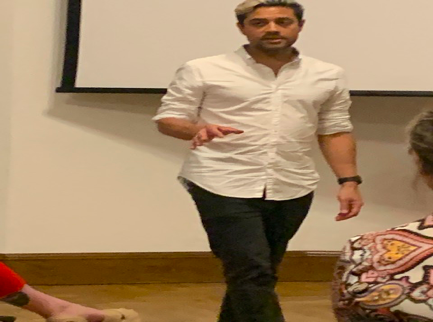 Mark and Priyendan were our evaluators and gave some great feedback to both Alistair and Raj. Mark won the Best Evaluator Award for the evening.
Tim, one of our newest members did a sterling job throughout the evening as timekeeper ensuring that everything ran to schedule, well done!
Toastmasters Pro Networking Session was next, brilliantly moderated by Lucy, who explained the importance of the Elevator Pitch and how we use it in a number of everyday scenarios. In groups we came up with our own Pitches, the best of which shared them with us, including a couple of our most welcome guests. Up on stage were Paulina, Duncan, Leonard, Alistair and Raj.  It was a great success!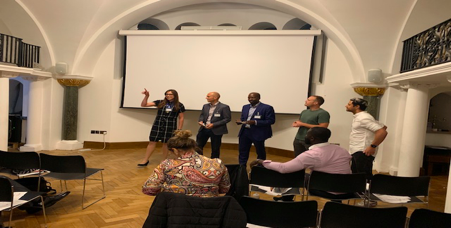 Table Topics was next, 6 victims, I mean brave volunteers took to the stage. Some very entertaining stories, which was won by Stephanie, with a great story of when she played the role of Peter Pan in a school play!
Michelle was next up with the Grammarian's Report and the Stephanie was back on stage in her Harkmaster role, ably assisted by Yaw, who took great delight in lobbing chocolates at everyone!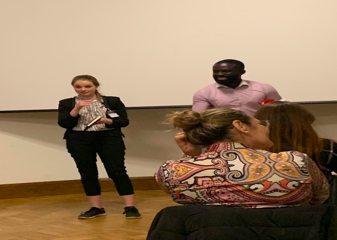 Yaw wrapped up the evening before handing the meeting back to Paulina, who announced the results and gave out the awards. Sorry ,forgot to mention that Alistair also got his New Member award this evening too!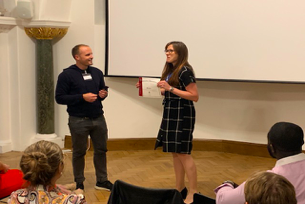 Another great evening at LV, obvs!!
Written by Phil