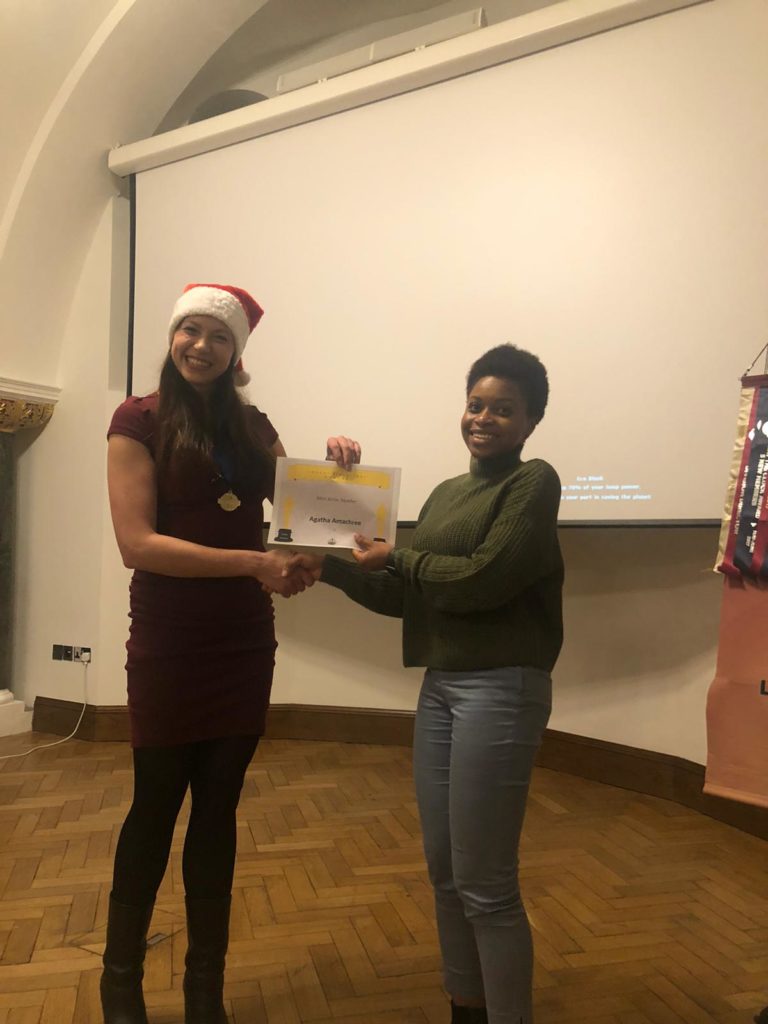 While you're the kind of person who don't need to make resolutions because you're already on a self-improvement path, the New Year is a great opportunity to set the bar even higher and London Victorians' has several great workshops to help you to become who you want to be:

Are you saying 'Yes' to too many things? Say 'Yes' then to the assertiveness workshop: 'The Art of No' on the 21st January 2020. Learn more and practice assertiveness techniques, take more ownership of your agenda and feel empowered to reject the invite to that meeting that is wasting your time. The workshop will be delivered by this year's winner of Division B Table Topics contest, so you can also pick up some tips how to make good excuses and be even more assertive😊.

Are you looking for a new job? We have a session for you – 'Interview Masters' on the 4th February 2020. All speakers at the meeting will be pitching for their dream job and try to persuade the audience to 'hire' him/her. You can choose your own job description, or we can provide a sample job description for you. It not only will help you to land your dream job, but it will also contribute to completion of Level 3 Pathways Project "Prepare for an interview". Everyone will have a chance to practice their interview skills at the Table Topics section by participating in the mock up interviews, again evaluated by the whole audience.

Are you looking for a new partner? The first impression is made long before you meet in person, so make sure your presence online is as amazing as the one offline. It can be useful not only for dating but for job interviews too😊 Learn more at the personal branding online workshop on the 25thFebruary 2020.

Can't get enough of public speaking? You're in luck! There are plenty of opportunities to get involved in the International Speech Contest (club level), hosted in our club on the 18th February 2020.
Do you want to be a Speaker at the contest? Simply sign up for the speech on that date. However, to be eligible to compete you need to complete Level 2 on Pathways or Competent Communicator manual from the old educational programme. Sign up for speeches and we also will be sharing some info about ad hoc speaking slots on WhatsApp group. Your VPEs are happy to support you in accelerating your pathways progress and can even arrange additional speaking opportunities outside the club.
How to write a World beating speech? Find the answer from an accomplished Toastmaster – Freddie Daniels. Freddie's workshops are in high demand and spaces are limited, so hurry up and register for the workshop on the 5th February 2020 – How to write an inspiring international speech.
In addition, any aspiring committee members are encouraged to join Committee Officers Training on the 29th June 2020 (Area 8 COT – Eventbrite link). The agenda is as follows:
How do you put in place the people and processes for your club to succeed? – Paulina Dabrowska
Blitz on engaging long standing members with Pathways: A casestudy from – Massimo Guadagnino
How does your club fit in with the wider Toastmasters community? – Florian Bay
Serving as a committee member not only helps to develop sound leadership skills but it's also an enriching experience of giving back to your community. Moreover – it means completion of Level 5 Pathways project "Leading in Your Volunteer Organization". Simply irresistible!
Wishing you all a successful New Year!
Club President
Paulina Dabrowska