Improvisation and humour workshop
We all want to able to get up on our feet, and without any preparation, speak confidently, with originality, charm, insight, panache and humour!
Well, the great news is that there are tools and techniques that can get you there. And yes they can be learnt. And yes anyone can do them – all right some of us may need more practice than others!
In this confidence building very interactive workshop, you'll learn:
• Improvisation techniques that will help you think on your feet and communicate your impromptu talk with passion
• Techniques to reduce nerves and build confidence
• Comedy writing tools that will ensure your talk has more humour
• New tools that will give your talk insight and ensure you grab your audience every time
Come and attend this workshop to equip yourself with top notch skills ahead of the Table Topics & Humourous speech contest season!
About Jack
Jack enjoys simultaneous careers as a director, writer and business facilitator. As regards to this workshop, Jack has extensive experience helping engineering, software engineering, medical educational, banks and data driven organisations communicate their message; helping presenters take technical information and present it with passion, energy and confidence, no matter who the audience are.
Jack pact clients include Google, Marks & Spencer, Commerzbank, Microsoft and the NHS among others. You can learn more about him on his website, Stand up & deliver.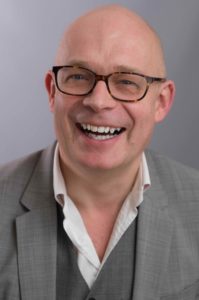 Dinner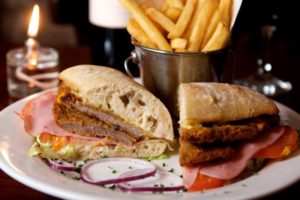 We're very excited that in addition to delivering a workshop, Jack has accepted to join us for dinner so that attendees have further opportunities to speak directly with him. So come and have a wonderful Argentinian dinner with a professional speaker. To spice up the dinner we'll also be doing some humorous table topics and improvisation games as well! So come and enjoy a fantastic and fun filled dinner in one of London's best Argentinian restaurants, Moo Cantina Pimlico.
Both meat and vegetarian options will be available. Dinner attendees will be contacted closer to the date for their exact menu choices.
When & Where
The workshop will take place in St James the Less church, Pimlico, in the upstairs Street room. Please check the 'Where we meet' page for further information.
18:00
Doors open
18:30
Workshop begins
18:40 – 19:30
First half of workshop
19:30 – 19:40
Break – Refreshments will be available
19:40 – 20:45
Second half of workshop
Attendees booked to attend the dinner should then make their way to Moo Cantina Pimlico 43 Vauxhall Bridge Rd, Pimlico, London SW1V 2TA. The restaurant is next door to the church.
21:00 – 22:45
Dinner & Games in Moo Cantina Pimlico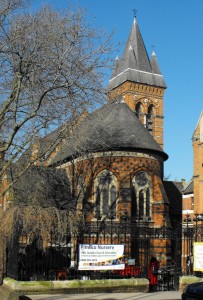 Contact
For any inquiry, feel free to contact us.
Buy tickets