Report by: Stephen Yaw Appiah Baafi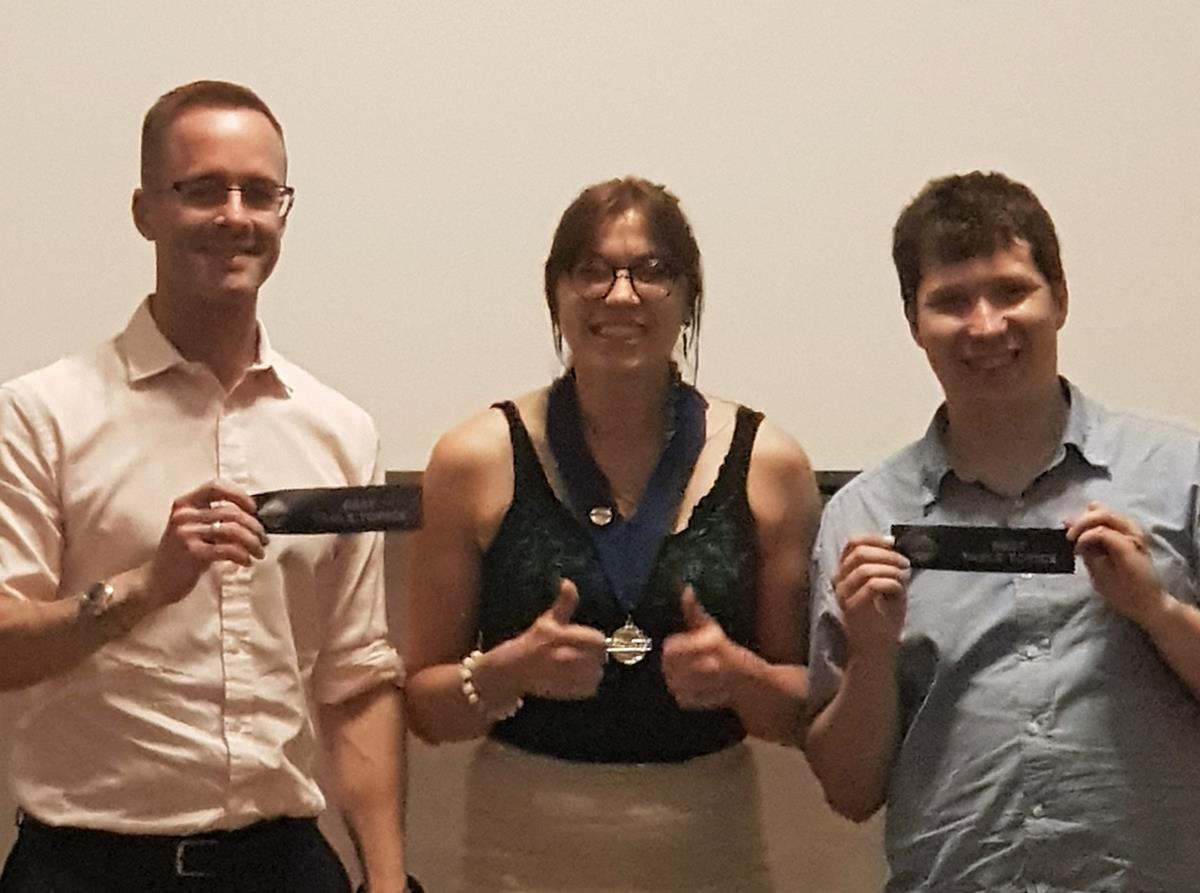 Meet and Greet: What an amazing evening this meeting was as the room looked vibrant as Seargent Aarms Phill Jordan endeavoured he greeted everyone at the entrance with a warm welcome with quality emphasis on the guest. As a new member, it really felt there were genuine interactions among club members.
Presidents Introduction: As per usual our honourable club president Paulina Dabrowska gave a fitting welcome to all club members and invited a guest. Her bold presence, assertive posture and engaging statements made certainly myself feel motivated to contribute more to club activities.
Paulina gave out three awards, which included an award to me for being a new member of London Victorians, Florian Bay for securing a post as District President and Stephanie Walker for completing Level 1 in pathways.
Toastmaster: Paulina introduced Toastmaster for the night Ariel Elboim. Meetings are manned in an orderly fashion with the help of our Toastmaster for the night Ariel. Ariel is a natural-born public speaker. He really came prepared, with the use of a projector. This made his speech structured. Ariel asked the congregation if any of the members were parents? This led to his theme of the night "Growing up fast". He introduced guest with their childhood pictures. He really made the night fun and all members engaged.
Before commencing with the speeches for the night, Arian introduced Timekeeper, Sami Syed. Sami spoke about the importance of time and explained to the group his traffic light system. He also introduced Sam Luxa the Grammarian, Mark Brown the Hark master and myself Yaw Appiah Baafi the meeting reporter.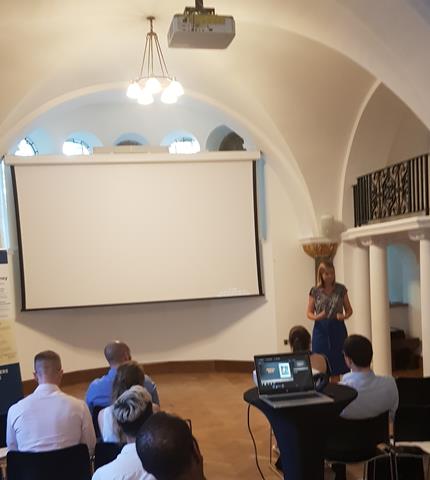 1st speaker: Rebecca Jarvis- Dancing bear or international communicator
Rebecca, She spoke about verbal and non-verbal communication. She used Myers -Briggs personality indicator ENTJ which stands for Extraversion, iNtuition, Thinking, Judgemental. She related this to a real scenario at work where her colleague style of communication was contradictory as their communication delivery was not straight forward
Rebecca also spoke about her trip to Bangladesh where she learnt that thumbs up in Bengali culture were an insult. She oozed confidence throughout her delivery and I was particularly impressed with her stage control.
2nd Speaker: Stephanie Walker- The shape of you
Stephanie spoke about three lessons she had learnt. Her first one was never giving up. This was in association with a guy she met on her trip to Australia, where he became annoying as their relationship progressed.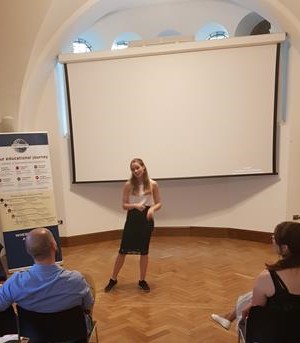 Stephanie's second lesson was Support is everything. She mentioned that, with good support, Egan Bernal becomes champion of Tour de France. She also spoke about the strong support of Donald Trump for being the American President. Finally, she spoke about Its up to you. She restated, it is easy to say things will get completed but it is really up to the individual to make things happen.
3rd Speech: Floran Bay- Welcome to Karikique
Floran speeches are something I think we all look forward to. His flow, confidence, variation in tone of voice was second to none. He related his speech to the power of imagination. He spoke about imagining words from books he was reading. Amongst that he shared that he imagined a train going from nowhere to nowhere. Through imagination, he discovered this imaginary country's capital, Aggan. Floran's diverse approach in the delivery of his speech, his captivating emotions made it very good to listen.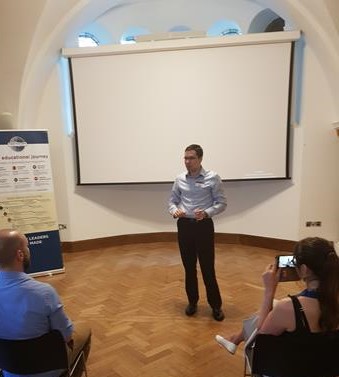 Ariel the Toastmaster reintroduced Sami the timekeeper for his report.
Speech Evaluators:
David Scott evaluated Rebecca Jarvis: David praised Rebecca on her great body language, great use of her hands.
David mentioned he was particularly impressed with Rebecca content and structure. He spoke about her style of communication which he was particularly impressed.
He advised Rebecca what she could have improved was her Volume in her speech and her tone of voice.
Vahagn Gulakyan evaluated Stephanie Walker speech: Vahagn spoke about Stephanie's three-point structure. He spoke about her confidence and her flow in speeches.Vahagn advised Stephanie her hands were consistently high.
Llyod Griffiths evaluated Floran Bay speech: Llyod spoke about Florian's passion in his delivery. His range and tone of his voice and the extent of his stories made his speech stand out. Llyod mentioned if there was anything to be critical about, is he mentioned too many cities which he found difficult to follow. He also mentioned he could have paused in between stories to allow the audience to absorb what he was talking about.
Seargent At Arms: Ariel introduced Philip Jordan. Philip introduced all the new guest and it was overwhelming to see there were 10 on the night. He allowed each and every one of them to speak and share their reasons why they had visited toastmasters.
Table topics: Ariel introduced Raj. Raj mentioned the importance of impromptu speeches and table topics was great an opportunity to practice. that. There were 10 impromptu topics which included one for me "Do not count your chickens before they hatch. Other topics included Early bird catches the one, Cant beat them, join them which was delivered by new guest Charles and he did a fantastic job.
Overall, Raj produced some fantastic questions and did give our new guest an opportunity to get involved and have a flavour of what they should expect when they actually sign up.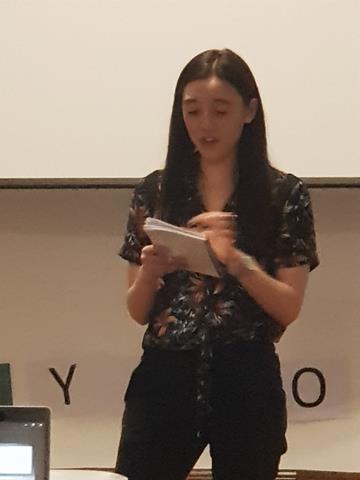 Topic Elevator: Annabel Lamb: Anabel gave brief feedback on all topic speakers both positives and improvement needed. Some of the feedback included Paulina's(President) energy assertiveness, Ariel's presentation slides very structured, Sami Syed voice range as well as his cool choice of words. She also mentioned Llyods strategy of presenting. By leaving his notes on a chair next to him rather than holding
Grammarians Report: Sam Luxa spoke about how all topic speakers made use of umms and errms.He also mentioned no individual or guest made use of his theme for the night YOLO.
Ariel handed the floor back to the honourable president Paulina where she mentioned how entertaining and successful the meeting had been.
Table topic winners: David/Mark.
The best speech went to Floran Bay.
Paulina concluded by sharing due to annual holidays Ariel Elboim will next week's stand-in president enjoy your holidays Miss President.
Yet again London Victorians have delivered a fantastic meeting from the most energetic group. Looking forward to taking up more roles not too long future.